Nonfiction personal essay about quantifying emotions via the use of technology.
Published on Full Stop, October 2014.
Social thought leadership article on the role of art direction on Instagram.
Published on the Later(gram) Blog, February 2018.
A very opinionated look at the highs and lows of the iconic hitmakers behind "Beverly Hills."
Published on Nerve, September 2014. (Nerve has since been scrubbed from the internet, hence an archive.org link.)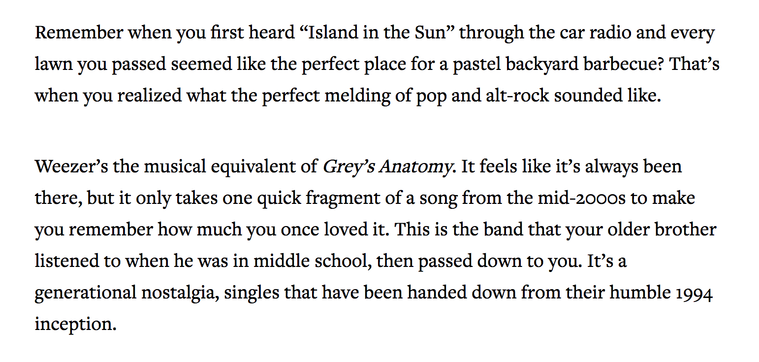 An analysis and appreciation for Blithe Field's lo-fi pop album, Warm Blood.
Published via Medium.